Women's Ministry
Grace women exists to deepen women's passion and relationship with Christ through His word, prayer and reflect on Him through discipling and serving with the Body of Christ to further His Kingdom for His Glory. There are opportunities to disciple or be discipled, life groups for women to connect with other women and strengthen their relationship with Christ, and various quarterly get togethers through crafts, movie nights, Christmas Events, etc. to connect with other Grace women.
Upcoming Event: Fall Craft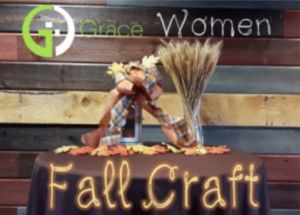 Sunday, October 25th at 3pm, the women of Grace will be decorating a lantern with fall decor and enjoying time together. Cost of attendance is $20 and you can register here!