Founded in 1962 as Green Mountain Baptist Church (GMBC). Originally located at 316 S. Moore St., with a seating capacity just under a hundred, it began as a small church with a big heart for the Lord.
A lack of vision nearly caused the church to close in the 1970's. Through the persistence and tireless efforts of Norm Magnus, a pastor from Denmark, the congregation rallied together and the church began to experience both numerical and spiritual growth.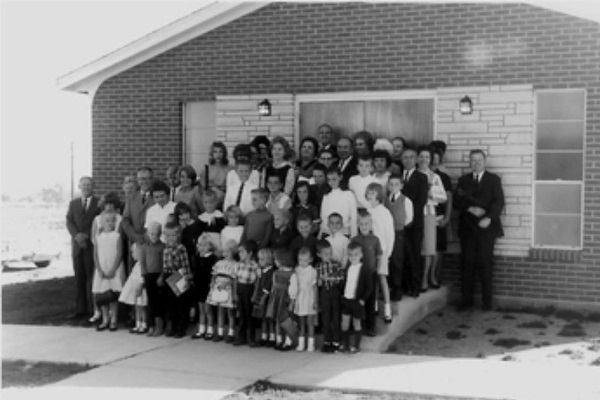 By the 1980's it became obvious that the church had outgrown its facilities. The sanctuary was too small to handle the worship services and the building lacked adequate space for Sunday School classes. In 1987, as the Elder Board was considering a building expansion project, the church was approached by a realtor and asked to consider trading facilities with the Landmark Missionary Baptist Church (LMBC) located at 9210 W. 2nd Ave. in Lakewood. In short, both churches exchanged properties.
The new location was the perfect fit for GMBC, which grew in attendance, and people around the neighborhood started to take notice. In 1997 Green Mountain Baptist Church, as it was originally called, changed its name to Grace Fellowship of Lakewood (GFL). God faithfully continued to work as Grace continued to grow. While there was a new name and a new vision, the commitment to worshiping God and the centrality of the Scriptures remained.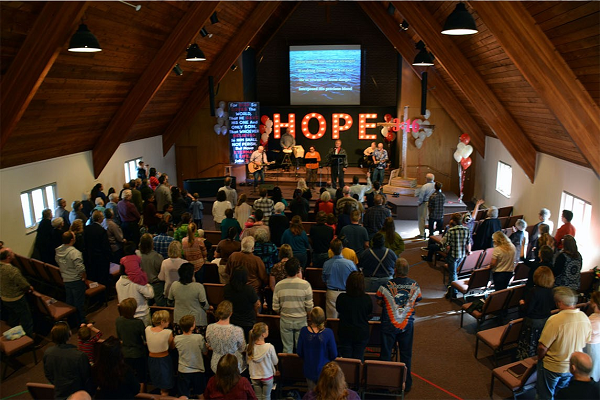 In November of 2014 Jeff Sherman retired after 30 years of ministry at Grace Fellowship. Over the next 18 months Grace would go through a difficult time of transition seeking God's leading and searching for the person who would become the next lead pastor of Grace Fellowship. In June of 2015 Grace welcomed John Byrne to fill that role.
With new leadership comes a renewed vision for God's people. While some things remain the same, some things change. Grace continues to be committed to worshiping God and being faithful to the teaching of Scripture, but it is once again growing and changing as it seeks to make a greater impact as the hands and feet of Jesus along the front range.
Converge Rocky Mountain
Converge Worldwide