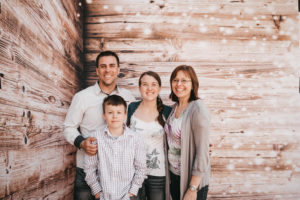 John knew he was called to ministry at the young age of 13. John worked towards that end with a few detours along the way. He attended Oak Hills Bible College where he met Christa. The two married in 1993. Later John graduated from the University of Northwestern, St. Paul. Later John would acquire his MDiv from Denver Seminary. John has been in pastoral ministry for 25 years.
John loves doing JiuJitsu and Muay Thai, helping his son with whatever sports he is playing, reading, theology, history, and running.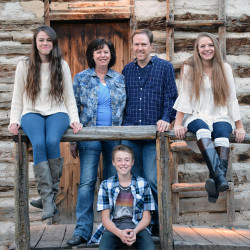 Office Manager: Cheryl Hernandez
Cheryl became the Office Manager/Bookkeeper June of 2006. She attended a Christian College with the goal to one day working in a church office. Cheryl married her husband, Mike, in 1996 and they have 3 children. She loves serving the Grace family and ministering to women through women's ministry. She enjoys spending time with her family and being there for them, gardening and cooking.
Worship and Connections Pastor:
Johnny is the husband to Kelsey and the father of three amazing daughters. Two are which are both serving in various ministries today. He attended the Master's College and graduated from Colorado Christian University. Johnny has a passionate heart for people and a genuine excitement for believers living in healthy community, cultivating a deep love for Jesus, and living a God honoring life. He is a very genuine man and believes in being open and transparent, so that we can truly live out our callings well. He has been involved in ministry for over 20 years as a youth and worship pastor.
Johnny also enjoys various hobbies, such as watching sports and collecting vintage comic books and collecting various types of art.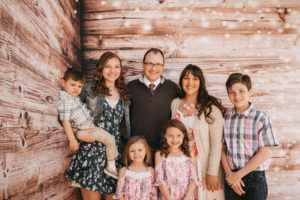 Children's Ministry Director: Narci Erskine
Narci always knew she wanted to work with children and that desire was solidified after having her first child in 2000. Narci worked towards becoming a teacher by attending Eastern Wyoming College and majoring in Early Child Development. In 2002 Narci married her husband Chris and after taking a couple years off from school continued her education at the University of Colorado at Denver. She completed many courses, switching her major from ECD to Elementary Education, but the birth of her second child helped her realize staying home was her ultimate goal. She was called into ministry at Grace Fellowship of Lakewood in the fall of 2014. She has been the Children's Ministry Director since that time. Narci is the mother of five children, and enjoys spending time with family and attending her children's activities. She enjoys attending Community Bible study and is the Associate Teaching Director for the Lakewood class.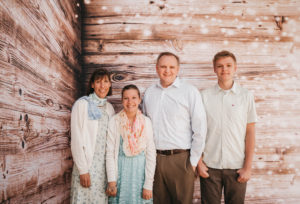 Global Partners Director: Suzanne Wilson
Suzanne has been attending Grace for the past 13 years. Soon after arriving at Grace she discovered several missions minded individuals at the church and the missions team was formed. Suzanne has served on the missions team for the past 13 years, but when Grace put on Perspectives in 2010 her passion for global outreach grew and her burden for the lost intensified. Suzanne and Keith have 4 children – two adult sons, and two teenagers. Along with serving at Grace she also works with several outside global outreaches both here and abroad.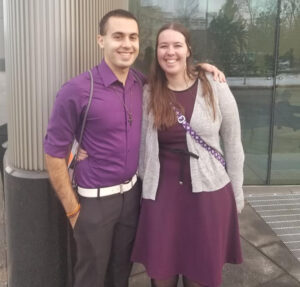 Youth Director:
Josh Edwards
Josh and his wife Kayla have been attending Grace Fellowship since fall of 2019. Josh obtained a degree in Applied Mathematics from Colorado School of Mines where he served as a student leader in Christian Challenge (an on-campus ministry) while in college, and then as the Director of Christian Challenge for 3 years after he graduated. He currently works as a Mathematical Analyst and has been serving as the Youth Director at Grace Fellowship since fall of 2021. Josh's hobbies mainly involve sports and he has become an avid disc golfer, getting to play tournaments all across the state!